We excel in Product Quality! Every production run is highly efficient for top yields. Regulatory compliance every time. We are Organic Certified and conduct third party safety audits for top quality.
State-Of-The-Art
A state-of-the-art high speed bottling line capable of producing hot fill beverages, in either glass or plastic, with bottle sizes ranging from 8 to 32 ounces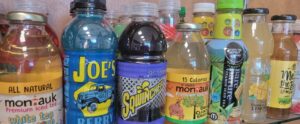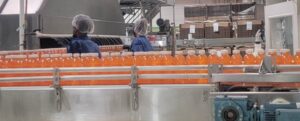 Services to fit your needs

Hot Fill Lines, Shrink Sleeve, Roll-Fed, & Pressure Sensitive Labels, Trays & Boxes. We do Clear or Printed Film and UV Protected Film.  We can even do Variety Packs!
Our Specialty…
Is functional beverages. We primarily service the entire East Coast and Mid West markets (See map), but you can find the leading and specialty brands produced at our facility on store shelves across America.